Luis Vielma, 22, was one of the 49 victims of the terror attack in an Orlando gay club last Sunday.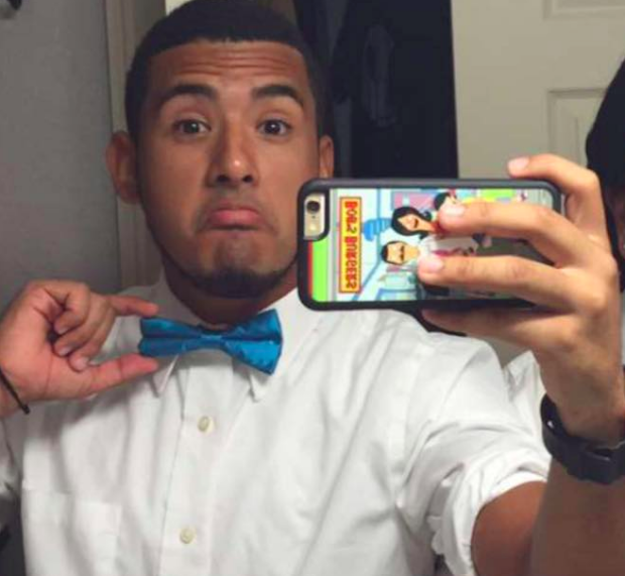 Facebook
Author J.K. Rowling paid tribute to Vielma on Twitter, after learning the young man worked at The Wizarding World of Harry Potter at Universal Studios.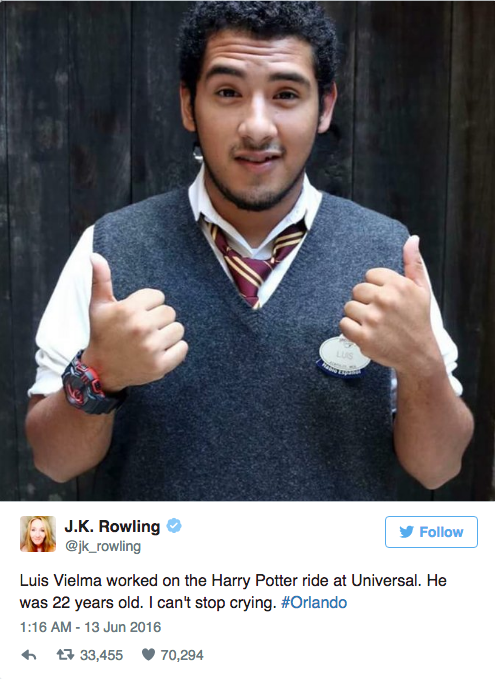 Twitter
In his obituary, his family said working at the attraction was a "dream come true" for Vielma, who was a big fan of Harry Potter.
"He loved being able to go and be part of that every day he worked," his family wrote. "There was no greater experience for him at this time."
The attached card read, "To Luis, who died for love. You will never be forgotten. J.K. Rowling."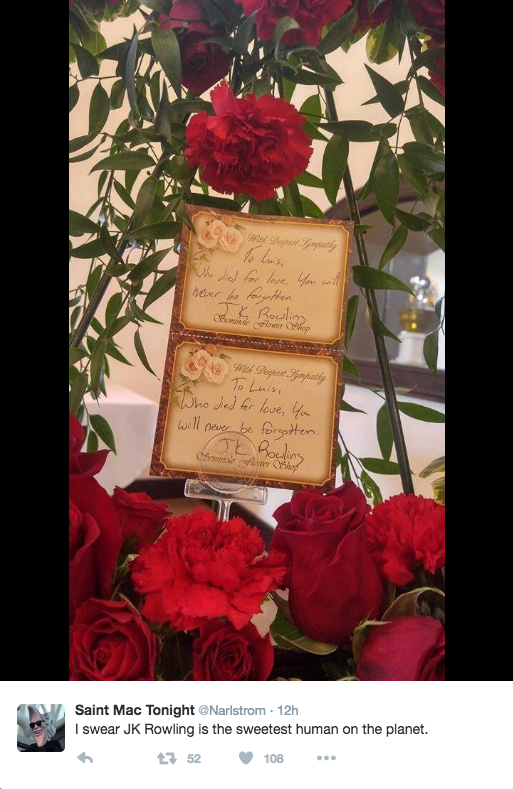 Vielma's friend, Alma Almaraz Retana, told ShareAfterReading the massive red wreath was a beautiful gift. "It was a beautiful gesture to see J.K. tweet about him, and when I walked in to church and saw the beautiful flowers that she has sent I knew he was in heaven dancing of happiness," she said.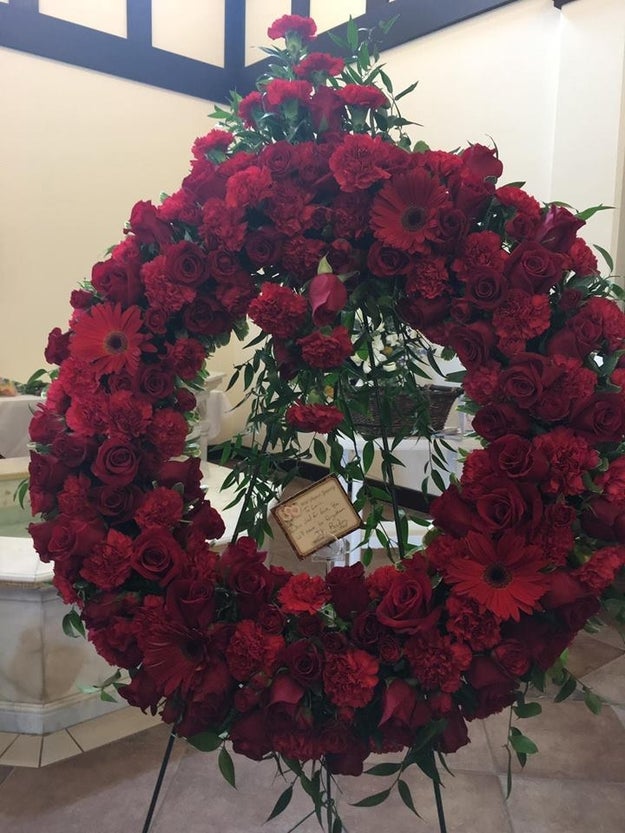 "Today at his mass it was said time and time again that he will live on through us," she said. "He will never be forgotten. He gave so many of us so much joy with his beautiful smile and how silly he was."